"The first intervention in birth, that a healthy woman takes, is when she walks out the front door of her home, in labour. From that first intervention, all others will follow".
~Dr. Michael Rosenthal - Obstetrician
"You are a birth servant. Do good without show or fuss. If you must take the lead, lead so that the mother is helped, yet still free and in charge. When the baby is born, they will rightly say: 'We did it ourselves!' ~from the Tao Te Ching
"If I don't know my options, I don't have any." ~Diana Korte
"All over the world there exists in every society a small group of women who feel themselves strongly attracted to giving care to other women during pregnancy and childbirth. Failure to make use of this group of highly motivated people is regrettable and a sin against the principle of subsidiary."
~ Dr. Kloosterman, Chief of OB/GYN, Univ. of Amsterdam, Holland
"
Pregnancy and birth knit womankind together. Help weave a gorgeous thread to add to the fabric. Be supportive. Be kind. Be wise. Be open." ~Desirre Andrews
"
Attending births is like growing roses. You have to marvel at the ones that just open up and bloom at the first kiss of the sun but you wouldn't dream of pulling open the petals of the tightly closed buds and forcing them to blossom to your time line" ~Gloria Lemay
"The more births I attend, the more I realize how much we disturb the birthing woman."
~Gloria Lemay - Birth Attendant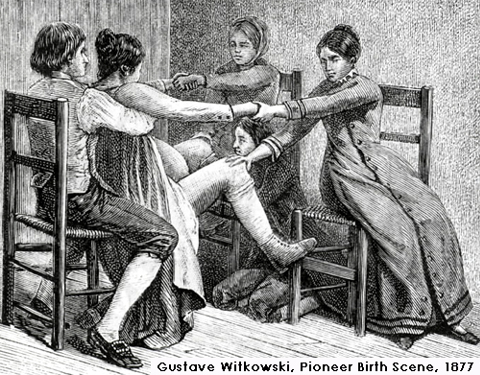 "We must give women the opportunity to challenge their fears, work with them, and birth through them. Not only will this change each woman, it will change the political and medical climate in which they make these choices."
~Connee L. Pike-Urlacher

"For birth companions to simply be, to do nothing when nothing is all there is to be done, to offer support without judgement, guidance without attachment, love without conditions - that is perhaps the greatest challenge and the greatest gift."
~Vicki Chan, Midwife



"…labor is not about dilation. Your body knows how to give birth whether or not you ever have a pelvic exam during labor. Birthing women need encouragement to trust their bodies, and to be the stars of their own labors…"

~The Doula Guide to Birth
"If a doula were a drug, it would be unethical not to use it."
~ John H. Kennell, MD
***Cheers to all the doulas, midwives, fathers, and many others who support birthing mothers!***
~Wisdom and Birth